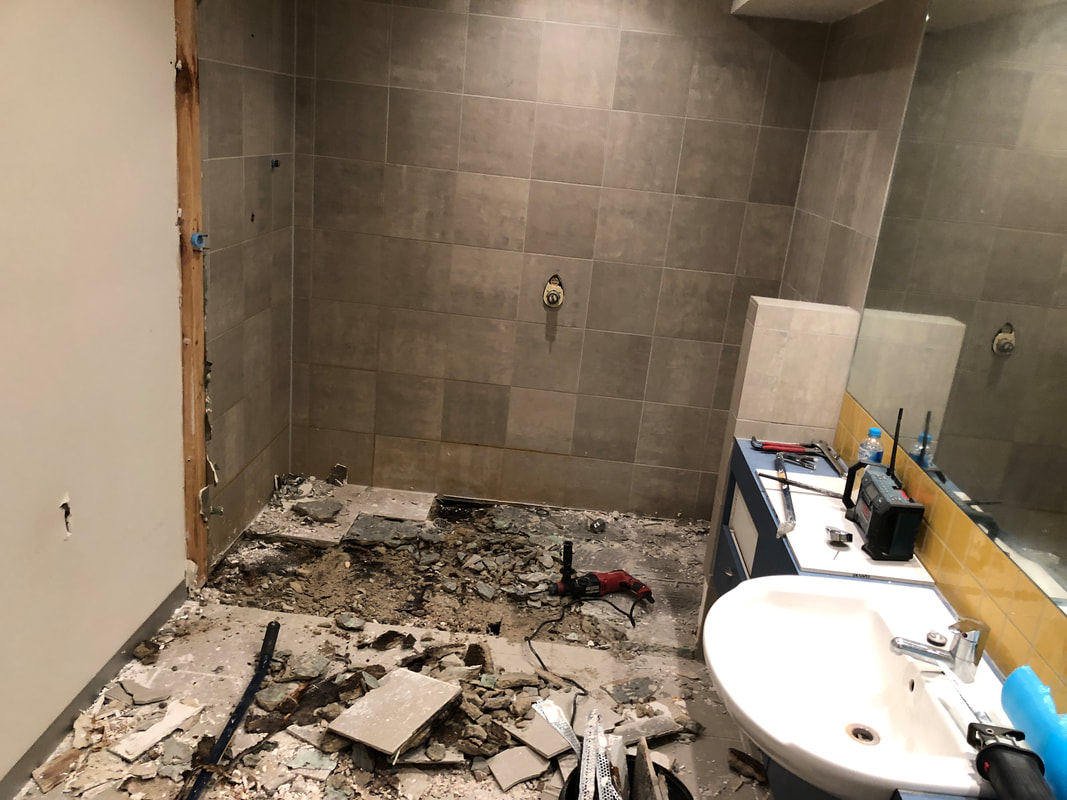 With a wide range of services to offer whether you're building, renovating or renting, Lew Prop Construction are able to rectify chips, scratches, marks and blemishes to almost any surface. Rest assured Lew Prop Construction will have it looking new.
Covering all areas of Johannesburg, we service most domestic, commercial and private builders. Our business is fully insured and meets all Occupational Health and Safety standard requirements.
Experts in Bathroom Repairs and Renovations
A functional and efficient bathroom can help you get the most out of even the smallest space. Our handyman services can help you redesign the layout of your bathroom, repair any issues and even build custom made vanity cabinets and shaving cabinets to your specifications. Discover the inherent potential in your home with our comprehensive handyman services.
Our Capabilities
From bathroom repairs to small renovations or updates, we can provide a wide range of comprehensive services:
Repairs – Trust the expertise of our professional tradesmen for your bathroom repairs and plumbing needs. Our knowledgeable and experienced team can address your issues quickly so you are never left with a poorly functioning bathroom. Repairs are fairly quoted and expertly finished so you can be confident that the job gets done right the first time.
Renovations – Whether it is flat pack vanity installation or the design and building of custom made shaving cabinets, we can ensure your small bathroom renovation is completed to the highest standards. We can also provide basin and sink installation as well as bench top installation for the efficient and timely completion of your project.
Custom Cabinets – Create a beautiful and functional space that fits your family's needs when you opt for custom made vanity cabinets or custom made shaving cabinets. Our professional tradesmen can work with you to design the perfect bathroom that optimizes your space, provides ample storage and allows you to choose the fixtures and finishes.