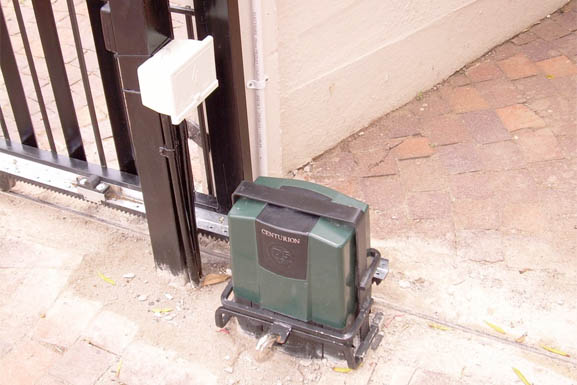 Professional Gate Opener Installation
Are you looking for a more advanced opener for your new or existing gate? You can rely on us for its installation. We work with all types of electric operators for swing and sliding gates, including units which are set underground. Our automatic gate installation services cover not only the motor unit and the hardware components, but also the accessories (you may have decided to get). For example, we will program your remote controls to ensure that you will use your new electric gate conveniently from day one. After the entire opener system is ready for operation, count on us to test it one or more times to confirm that each component works as it is supposed to.
Reliable Gate Installation Services
New gate installation will undoubtedly increase the security of your property and help to keep your children playing safely outside too. When you plan your driveway gate installation, you can count on our company for the project in its entirety. Our first job is to help you decide on the best unit for you. Our initial check will reveal whether you have the freedom to choose between a swing and sliding unit or whether you're limited to the second type only, due to uneven terrain or the presence of obstructions, which cannot be removed.
How about the make? Remember that while wood gates are solid and have a unique rustic charm to them, they require a good amount of maintenance, including regular repainting. Steel ones are durable and require less care. No matter what your choice is, we will install the new gate for you, ensuring that the posts are stable and that the hardware is working smoothly.
Electric gates are one of the best ways to protect your property
We manufacture and install custom gates of many shapes and sizes. From simple electric gates to high-end electrical gates, traditional gates to modern gates, small gates to huge gates. We offer a wide variety of materials such as iron, glass and wood so feel free to browse through our gate gallery and see for yourself how versatile we are, and how we can satisfy even your most extravagant ideas. We never forget security and safety – these are always our main concern, so we incorporate them into our gate installation through material choice, perimeter configuration or the additions of such gate accessories as magnetic locks, infrared beams or fire department boxes.
The installation of the electric gate itself is what got Lew Prop to where it is today. We have a large selection built over time that is incomparable to other providers. If you need to motorize an existing gate you may read more about here or if you would like to receive an estimate please visit this page for more information: contact us